"All great art is the work of the whole living creature, body and soul, and chiefly the soul," John Ruskin says in "The Stones of Venice."
It is the inspiration of the artist's knowledge and emotion that breathes life into ink, paper and other media. Without it, art ceases to be anything more than pure decoration. Aesthetic, emotional or spiritual value derived from art results from self-discovery. For Rick Simpson, this process is purely intuitive, not planned in advance. His imagery comes from visions and dreams. He draws from his subconscious to express himself in dreamlike images emerging from a stream of unconsciousness..
Fantastic Realism, as an Art Movement, involves imagery that combines the painterly techniques of the Old Masters' realism with religious and esoteric symbolism and metaphors.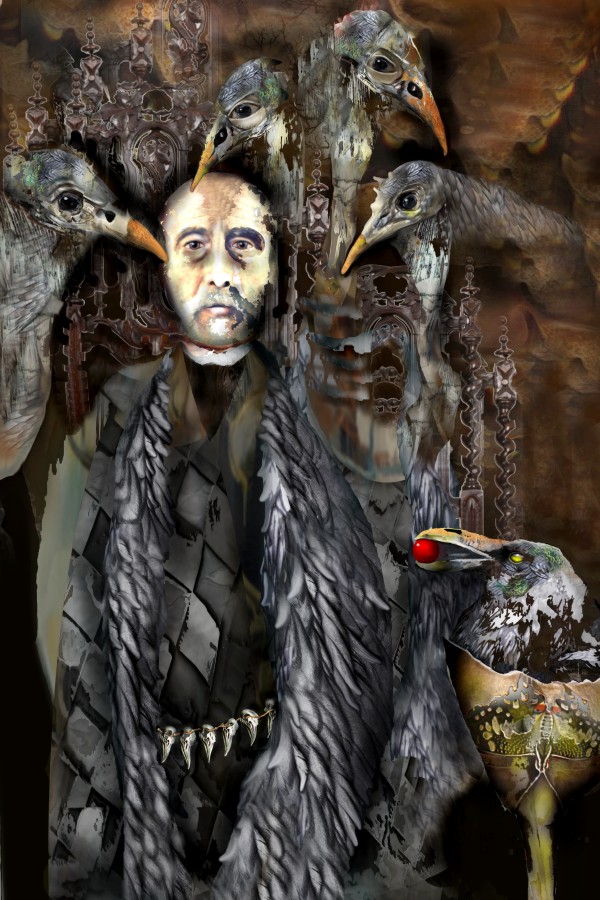 NEVERMORE
Rick Simpson is a member of The Saatchi Art Gallery, The Society for Art of Imagination and Artoteque (all in London), The Museum of Computer Art in New York City, The Malaspina Printmaking Society in Vancouver BC. He also displays his artworks in galleries in Seattle, Los Angeles and San Francisco.
His work has received several prestigious awards, including Second Prize at the 2008 Society for Art of Imagination's Annual International Exhibition (London - three of his works were juried into the 2009 exhibition) and First Prize, Museum of Computer Art (NYC).
Rick Simpson received his MFA in Fine Art Printmaking at the University of Oregon, where he taught lithography for three years. He later discovered digital fine art and has since become a master of the digital art medium.